Since 2020, this graduate certificate curriculum, in which Latin is the spoken language and all assignments are written in Latin, is available in online courses. This curriculum has already become well known for offering deep immersion in the spoken use of Latin, a thorough grounding in Latin prose composition, and an overview of the entire patrimony of literature in Latin from the Romans down to the present day. These benefits are now accessible in an online, but real-time format. More information can be found here.                                         
For further information, please contact Prof. Terence Tunberg at: clatot@uky.edu
(LATINE)
The Graduate Certificate in Latin Studies is obtained by completing the Certificate Curriculum in Latin Studies, known as the 'Institute for Latin Studies'. This Curriculum consists of a minimum of three graduate-level courses focusing on Latin literature and language designed to provide anyone with a special interest in Latin with a thorough command of the Latin language in reading, writing and speaking, along with a wide exposure to the cultural riches of the Latin tradition in its totality. The Certificate Curriculum in Latin Studies can easily be completed by a Post-Baccalaureate student in a single academic year, or it can be completed by a student over a period of two academic years as a part of the MA program in Classics offered by the University of Kentucky. Students seeking both the Graduate Certificate in Latin Studies and the MA in Classics can use courses in the Certificate Curriculum in Latin Studies to fulfill some of the credit hours needed to complete the MA program in Classics.
Goals
The Graduate Certificate Curriculum in Latin Studies, or 'Institute for Latin Studies', is aimed at students who need strong Latin skills for any academic discipline in which Latin is important, including not only classics, but also history, philosophy, theology, and a wide variety of fields in literatures and languages. The Institute for Latin Studies will offer to such students an opportunity to gain a superior command of Latin in a highly concentrated format, but in a relatively brief period of time.
The Institute for Latin Studies will also be highly useful for those interested in teaching Latin, for the simple reason that it provides a much deeper immersion in Latin language and literature than what has so far been usual for students seeking careers as Latin teachers, and will ensure that all who complete the curriculum acquire not merely reading skills, but also considerable active command of the language, a good knowledge of fundamental Latin texts, and a basic understanding of the entire scope of the Latin literary tradition spanning more than two millennia. The Institute for Latin Studies curriculum can be effectively combined with a program in teaching methodologies, such as the Master's of Arts in Teaching World Languages (MATWL) program at the University of Kentucky.
Distinctive Features
The Institute for Latin Studies curriculum is composed of courses that give attention to Latin literature of all periods (including ancient, medieval, renaissance and modern), and not the ancient period alone (as is typical of so many graduate programs in Latin language and literature). Students completing this curriculum will be immersed in original Latin literature from two millennia, including, of course, canonical works of Cicero, Virgil, Ovid, and others of the Augustan age, but also Latin masterpieces from other periods, works that contributed to the shape of western European culture (and its offshoots), and provide a common link between many humanities disciplines. This curriculum highlights Latin as a multicultural and an interdisciplinary tradition.
The curriculum not only involves extensive reading in Latin, but also requires those taking part in it to develop, and to constantly practice fluency in writing and speaking in Latin. The curriculum is founded on the conviction that a person's assiduous use of any language in many modes, including writing, listening and speaking (not merely reading and translating), will enhance that person's comprehension of the language and appreciation of its nuances. The use of Active Latin is not merely a matter of pedagogy: it is a matter of forming and maintaining a close relationship with the Latin language. Helping our students to develop this relationship is our preoccupation in the Institute.
Courses and Credit Hours
A prerequisite for entry into the Latin Studies curriculum is the successful completion of CLA 501 (Introduction to Latin Prose Composition), or the attainment of an equivalent level of competence as determined by the Director of the Latin Studies Curriculum.
A candidate who completes 9 credit hours of courses that pertain to the Latin Studies curriculum and earns a GPA in those same courses of at least 3.33 may earn a Graduate Certificate in Latin Studies.
The courses that pertain to the Latin Studies curriculum are CLA 521, MCL 591-201, CLA 611, and CLA 612.
An independent study course under the number CLA 580 or CLA 695 may, with the permission of the Director of the Latin Studies Curriculum, count towards the minimum of 9 credit hours of Latin Studies course work needed to earn the Graduate Certificate in Latin Studies.
Extra Opportunities
Those enrolled in the curriculum not only complete three Latin courses, but also take part in Latin-only activities not connected with official academic courses, such as the Latin lunches. During the winter and the summer Institute students have an excellent opportunity to take part in the Conventiculum Latinum, the well-known immersion workshop in spoken Latin.
Student Learning Outcomes for the Graduate Certificate in Latin Studies
In order to complete the Graduate Certificate in Latin Studies, candidates must have the following achievements:
Have understanding and reading comprehension of any text of any period written in Latin.
Have competence in writing correct Latin prose and in the use of Latin correctly (i.e. according to standard grammatical norms) as a language of oral communication.
Be able to analyze not only Latin texts written in the so-called 'golden age' (i.e. first century BCE and the first decades CE), or the 'silver age' (i.e. first and second centuries CE), or the later Roman period, but also be able to similarly analyze works of Latin literature produced in at least one post-antique period that saw major production of Latin writings (such as the twelfth and early thirteenth centuries CE, or the European Renaissance that begin in Italy at the end of the fourteenth century CE).
Be generally competent in the history of Latin literature, i.e., have at least a general understanding of the main periods, geographical areas, and phases of literary production in Latin from the early Roman republic to the present time, and the general relationship between such Latin literary productivity and the other main developments or trends in European civilization.
Be able to teach Latin language and literature on elementary, middle, and high-school level, and at introductory college level.
Be able to conduct independent research relating to Latin studies.
For further information about the Institute offerings and application information, please write to ether Professor Milena Minkova (
mmink2@uky.edu
) or Professor Terence Tunberg (
terence.tunberg@gmail.com
)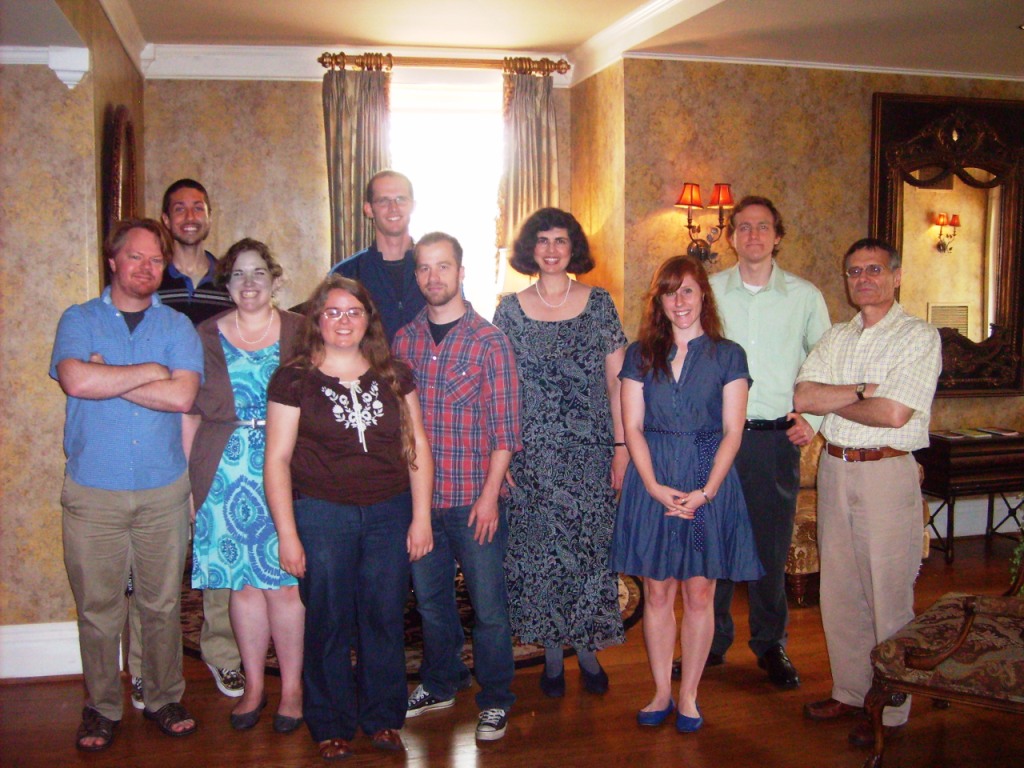 Ceremony of awarding diplomas in the Institute for Latin Studies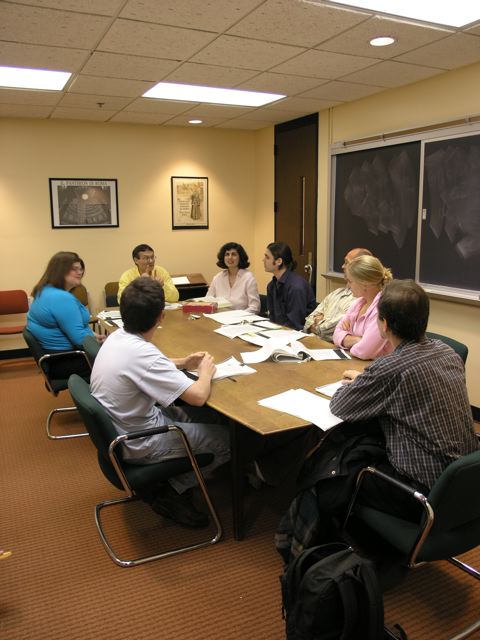 Class discussion in the Institute for Latin Studies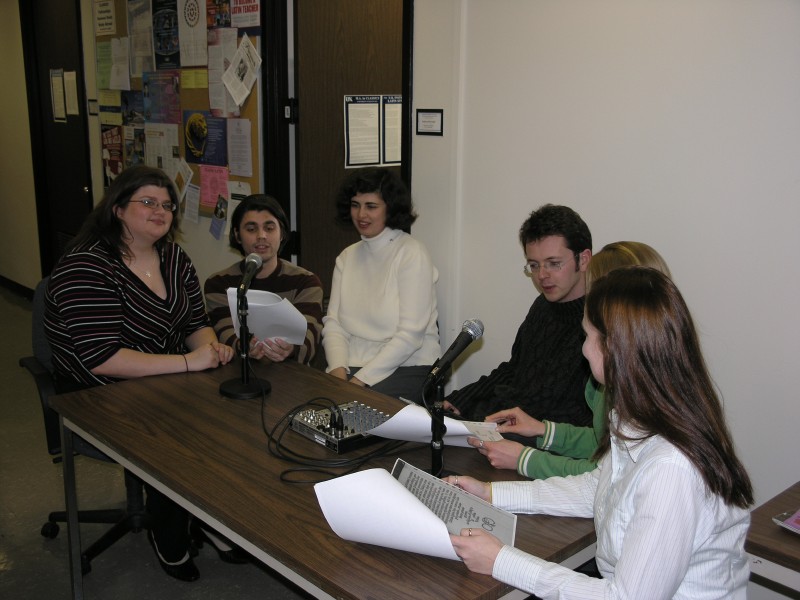 Students of the Institute for Latin Studies recording Erasmus's Colloquia familiaria
---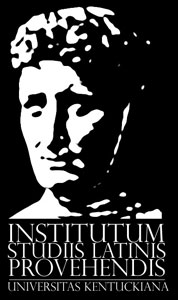 SCHOLAE, QUAE AD HOC STUDIORUM CURRICULUM PERTINENT, PER RETE UNIVERSALE VERTENTE ANNO BIS MILLESIMO VICESIMO ADIRI POTERUNT! QUOD SCHOLARUM CURRICULUM IAM ANTEA INNOTUIT, QUIPPE IN QUO NULLA LINGUA USURPARETUR NISI LATINA TOTIUSQUE LITTERARUM LATINARUM PATRIMONII PRAEBERETUR CONSPECTUS. HAC CONDICIONE FAUSTA NUNC VEL ILLI FRUENTUR, QUI SCHOLIS NOSTRIS PER RETE OMNIUM GENTIUM INTERESSE MALUERINT - QUI NULLAS PRAELECTIONES ANTEA PARATAS INVENIENT, SED HOMINES VERO SERMONE PRO RE NATA CONFABULANTES, SICUT FIT INTER HOMINES, QUI IN EUNDEM LOCUM CONVENIUNT ET CORAM SERMOCINANTUR.
In studiorum universitate Kentukiana linguae litterarumque Latinarum cultui incrementum est additum haud parvum. Hac enim in academia conditum est Institutum Studiis Latinis Provehendis, in quod nemo aditum habebit nisi baccalaureatu aut simili gradu academico potitus qui non solum ultra primam metam academicam progredi sed linguae Latinae litterisque Latinis operam dare velit praecipuam.
Nullo enim sermone scholae et praelectiones in Instituto habebuntur nisi Latino: qui Instituti scholis intererunt opera Latina legent permulta, Latine scribent - immo nullum erit scribendi pensum quin Latine sit absolvendum - Latine continenter loquentur. Ne multa, lingua totius Instituti erit Latina. Quorsum linguae Latinae usus tam assiduus? Ut sensum huius linguae atque intellectum imis medullis visceribusque infigant scholares, ut hac peritia et scientia freti et ipsi alios melius docere possint.
Permultis in Academiis, ubi litterae Latinae tractantur, nulla quisquam legit opera, nisi quae scripserunt Romani antiqui, nec quidquam legitur Latinum post Taciti vitam litteris mandatum. At latius patet patrimonium Latinum: locupletiores sunt litterae Latinae quam ut nos tam angustis finibus circumscriptos esse patiamur. Penes omnes linguae Latinae praeceptores est thesaurus ingens, quem plerique neglegunt sola rerum Graecarum Romanarumque notitia nimis contenti. Magni quidem sunt momenti opera Virgili, Ovidi, Ciceronis, aliorum, qui classici auctores vocitantur, et omnibus litterarum Latinarum studiosis studiose legenda. At lingua Latina non est una cum imperio Romano exstincta.  Hac enim lingua traduntur nobis cultus civilis Europaei, quo inter se iam aliquo modo coniuncti sunt non solum Europaei, verum etiam Americani aliique homines diversissimis e gentibus oriundi, fundamenta atque monumenta primaria. Latine scripserunt non obscuri, sed clarissimi auctores: Anselmus, Thomas Aquinas, Desiderius Erasmus, Thomas Morus, Copernicus, alii permulti, qui scientiarum et disciplinarum conditores optimo iure nominantur. Quaedam ergo toto de patrimonio Latino discunt Instituti nostri alumni, certioresque fiunt quibus modis in quamlibet Latine scribentium aetatem aditum habere possint.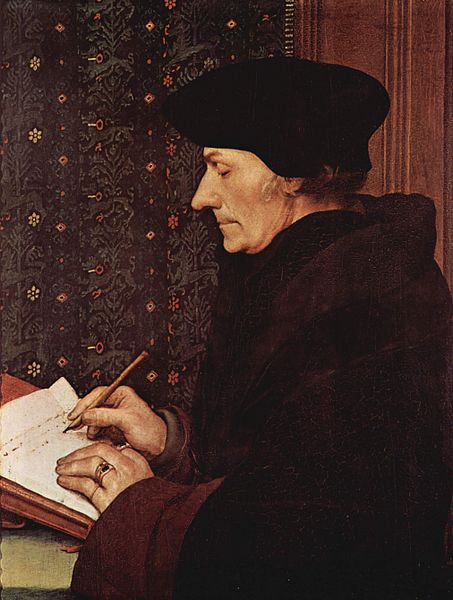 Id igitur in Instituto nostro non solum agitur ut suppleantur qui in ludis litteras doceant Latinas, verum etiam ut e nostris tamquam cunabulis novus quidam magistrorum proventus efflorescat, qui opera Latina optime legant et intellegant, Latine scribere et sermocinari sciant.
Quicumque ad doctoratum usque progredi voluerint, sive litterarum Latinarum et Graecarum, sive  philosophiae, sive theologiae, sive rerum gestarum scientiae, sive cuiuslibet disciplinae, cuius sectatoribus prosit scire Latine, studiosi fuerint, institutionem sibi aptam apud nos invenient, curriculoque Instituti perfecto, scientia linguae Latinae confirmati ad aliam Academiam se conferent ubi viam ad gradum doctoris ingrediantur.
Aditum in Institutum petere meditantes scribant oportet ad hos professores: aut ad Milenam Minkovam (cuius inscriptio cursualis est mmink2@uky.edu), aut ad Terentium Tunberg (hac inscriptione: terence.tunberg@gmail.com)
Annotationes:
1 Primus gradus academicus in Civitatibus Americae Septentrionalis 'baccalureatus' vocatur. Quaedam de hoc vocabulo rei scholasticae proprio tradit R. Hoven, in opere Lexique de la Prose Latine de la Renaissance (Lugduni Batavorum, 1994).