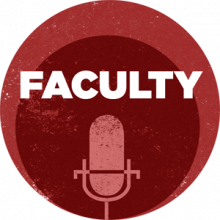 Creative expression and disease aren't two topics that are often juxtaposed, but UKC 310: Art and Epidemics, will explore five diseases from a creative and technical angle: tuberculosis, AIDS, cancer, alcoholism, and the plague - through a variety of creative lenses, including film, short fiction, poetry, and art. Rita Basuray and Katherine Rogers-Carpenter will co-teach the fall 2013 course, looking at the parallels between scientific and creative writing, and where these forms diverge. 
This podcast was produced by Cheyenne Hohman. 

This work is licensed under a Creative Commons Attribution-NonCommercial-ShareAlike 3.0 Unported License.