By Gail Hairston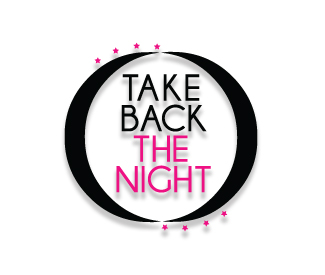 For more than 30 years, Take Back the Night has united campus and community members to recognize their collective power to end violence.
This year's event includes a march and rally featuring special speakers, live music, a candlelight vigil, a speak-out, tabling, free stuff and more. The march begins at 7 p.m. Wednesday, March 27, with groups beginning from the University of Kentucky Patterson Office Tower Plaza, Thoroughbred Park and Third Street Stuff and Coffee (257 N. Limestone) and meeting at the Courthouse Plaza in downtown Lexington for the rally at 7:30 p.m. The after-party will be at Third Street Stuff and Coffee after the rally.
In case of inclement weather, the rally will be held inside Central Christian Church at 205 E. Short Street (behind the courthouse).
"For four decades, the bedrock of the nation's fight to end violence against women has been growing community awareness. Violence will ultimately end when our communities are fully informed about these crimes and when they band together to say 'no more.' In that collective voice, women of this generation and the next will find freedom from violence," said Carol Jordan, UK assistant provost and director of the Center for Research on Violence Against Women.
Take Back the Night has become a traditional event in communities around the world to protest sexual assault and other forms of power-based personal violence. From the involvement of a handful of communities over 30 years ago, Take Back the Night is now observed in hundreds of cities, towns and college campuses. Historically, the event's purpose was to reclaim the night and the streets. Take Back the Night now offers community members the opportunity to talk about all kinds of violence, including the linked oppressions of sexism, racism, classism and homophobia.
Take Back the Night is one of several events to commemorate Sexual Assault Awareness Month. Although Kentucky honors this month in March, it is recognized nationwide in April.
The Violence Intervention and Prevention Center at the University of Kentucky has been a significant supporter of Take Back the Night since its inception and hosts events throughout March and April in recognition of Sexual Assault Awareness Month. The VIP Center works with students, staff, faculty and community partners toward shaping a violence-free campus.
Each year more than 100 men and women, who have been somehow affected by power-based personal violence, including sexual assault, stalking and partner violence, seek help at the VIP Center.
Melanie Matson, director of the VIP Center, said, "Take Back the Night is an annual opportunity for campus and community members to appreciate how far we've come in creating safer communities, as well as to generate momentum to work together to shape a violence-free campus and community."
The VIP Center is open 8:30 a.m. to 5 p.m. Monday through Friday in the lower level of Frazee Hall. For more information about the VIP Center or Take Back the Night events, contact Melanie Matson at (859) 257-2884
or melanie.matson@uky.edu