'Civic Life' Panel Continues With Trends in U.S. Defense, Human Rights
By Gail Hairston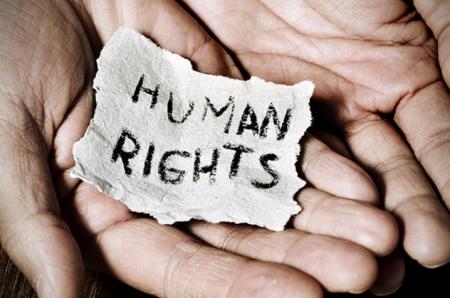 The second in the University of Kentucky College of Arts and Sciences' "Civic Life" panel series continues noon to 1 p.m. Wednesday, March 29, in the UK Athletics Auditorium of the William T. Young Library. The panel discussion series focuses on a wide range of issues confronting society today. 
Wednesday's topic is "Emerging Trends in U.S. Defense and Human Rights" led by Associate Professor Clayton Thyne, Assistant Professor Jesse Johnson and Assistant Professor Jillienne Haglund, all members of the UK Department of Political Science.
Thyne is also director the college's Peace Studies Program and his research currently focuses on domestic conflict/instability, coups d'état, regime types and democratization and international education policy. Johnson's research focuses on international security, international institutions and conflict processes. Haglund's interests fall broadly in the fields of international relations and comparative politics. More specifically, she is interested in human rights, international organizations, international law and comparative political institutions.
The political science professors will provide an overview of foreign policy challenges faced by the U.S., focusing on military spending, alliances and human rights. The discussion will focus on how recent research speaks to trends signaled by the Trump administration.
"At the core of the mission of the College of Arts and Sciences (A&S) is the commitment to prepare students to be engaged citizens in our Commonwealth, in an increasingly diverse nation, and in an ever-more interconnected world," said Mark Kornbluh, dean of the College of Arts and Sciences. "Faculty members across all of the disciplines of our college take this commitment seriously and are seeking to provide additional opportunities to engage students over a broad range of issues that are essential to contemporary civic life."
The "Civic Life" panel discussion series will continue with various topics each Wednesday in March and April, setting the stage for a more in-depth focus on civic education during the 2017-18 academic year.
"A&S will be reaching out to all colleges on the campus to co-sponsor events and join us in extending discussions on contemporary civic life beyond the walls of our classrooms," Kornbluh said. "The issues that are being sharply contested in American civic life today go to the essence of American democracy and the future of this nation and the world. A university education is designed to help students hone their critical thinking and analytical skills. I firmly believe that it is possible, indeed that it is essential, that we address the critical issues of today and that we can do so in a way that is welcoming to different points of view and respectful to all."
UK is the University for Kentucky. At UK, we are educating more students, treating more patients with complex illnesses and conducting more research and service than at any time in our 150-year history. To read more about the UK story and how you can support continued investment in your university and the Commonwealth, go to: uky.edu/uk4ky. #uk4ky #seeblue