Political Science Professors, Others Available as Media Sources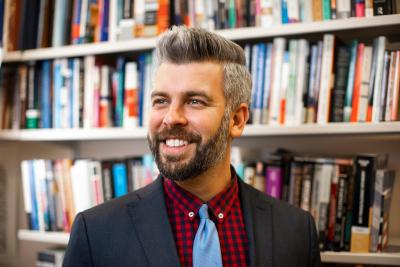 While the 2020 general election is still more than seven months away, the COVID-19 crisis has paused much of the presidential campaign. Meanwhile, state and county officials across the U.S. are already preparing ways to allow voters to cast their ballots safely. UK faculty members with expertise in politics have been monitoring the evolving situation and are available to comment: 
UK will continue adding experts to this resource in an effort to be an even more efficient and effective resource for the media. For more information and to arrange interviews, you can visit the PR and Marketing staff website. The university is home to some of the world's most renowned thought leaders; they stand ready to answer those questions.
From epidemiology and virology to constitutional law and political science — faculty and staff expertise spans a broad range of newsworthy topics. Through a comprehensive database, the UK Office of Public Relations and Strategic Communications is working to quickly connect those experts to statewide, regional, national and international media outlets.
Through the site, professional journalists and content developers have instant access to resources needed to identify and contact research experts who are eager to share their informed insight across various platforms — including print, broadcast, digital and radio.
The site works in a few different ways. Users can search the database of experts based on name and subject area. The site also offers profiles of select faculty and staff members that include their areas of expertise and related multimedia content.
In addition to the profiles, the homepage includes spotlights that highlight timely news topics and names of experts who are available to be interviewed on those topics. For instance, the homepage is currently dedicated to COVID-19.