By Gail Hairston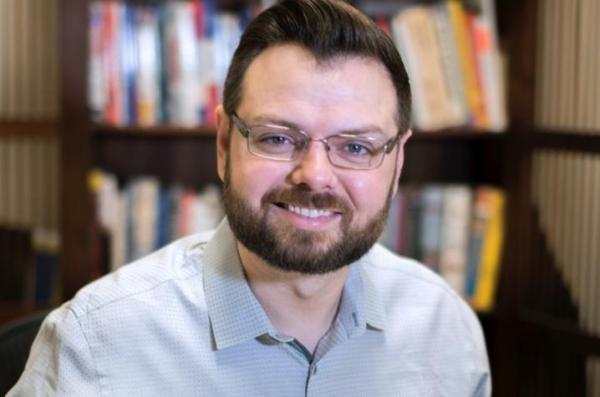 The American Political Science Association (APSA) recently announced that Travis N. Taylor, a graduate student at the University of Kentucky, has been named as a 2017-2018 APSA Minority Fellowship Program (MFP) Fellow, Spring Cycle.
Taylor is a second year doctoral student and teaching assistant in the UK College of Arts and Sciences Department of Political Science. He is studying American political behavior and public policy. Taylor's primary research interests lie in campaigns, specifically in campaigns for nonfederal offices. Within the realm of campaigns, Taylor is interested in campaign effects, campaign communication, voter behavior and candidate behavior. More broadly, he is interested in political consultancy, political psychology and U.S. elections.
"As a proud citizen of the Cherokee Nation of Oklahoma, I am pleased to accept this Fellow designation from APSA and to represent the Cherokee people in the discipline of political science," Taylor said.
In addition to a robust research agenda, Taylor is actively engaged in teaching. He previously held instructional positions at George Washington University and New York University, where he taught applied politics. Taylor is also interested in teaching courses on American political institutions, state and local government, campaigns and elections, and political parties. Prior to beginning his doctoral work, he earned a master's degree in political management from George Washington University and a bachelor's degree in political science from University of Louisiana, and had a successful career as a campaign consultant.
The MFP was established in 1969 to increase the number of under-represented scholars in the political science discipline. Since 1969, the APSA Minority Fellowship has designated more than 500 fellows, both funded and unfunded, and contributed to the completion of doctoral political science programs for over 100 individuals. Fall fellows are college or university seniors, graduates or master's students who plan on applying to a doctoral program in political science. Spring fellows are first and second year doctoral students in political science. APSA Minority Fellows are very active in the discipline as faculty members, researchers and mentors. Visit www.apsanet.org/mfp to learn more about the APSA MFP program and recent fellows.