Ellen Riggle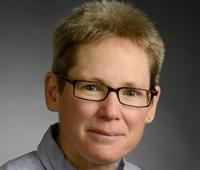 Ph.D., University of Illinois A.M., University of Illinois B.A., Purdue University

Ellen D.B. Riggle is Professor of Political Science and Gender and Women's Studies. Her research interests include well-being and the effects of minority stress on the well-being of LGBT individuals and same-sex couples, and legal status issues for same-sex couples. For more information about Dr. Riggle's research, please visit www.PrismResearch.org.
Dr. Riggle received her B.A. from Purdue University and her A.M. and Ph.D. from the University of Illinois at Champaign-Urbana. Her primary teaching and research fields include LGBT studies, legal studies, political psychology, and survey methodology.
Her articles have appeared in leading professional journals, including the American Journal of Political Science, American Politics Quarterly, Journal of Counseling Psychology, Psychology & Sexuality, Journal of Personality and Social Psychology, Sexuality Research and Social Policy, Journal of Family Psychology, Political Behavior, and Women and Politics.
She is co-editor (with Alan Ellis) of Sexual Identity in the Workplace: Issues and Services (Harrington Press, 1996) and (with Barry Tadlock) Gays and Lesbians in the Democratic Process: Public Policy, Political Representation and Public Opinion (Power, Conflict and Democracy: American Politics into the Twenty-First Century series, Columbia University Press, 1999).
Dr. Riggle's latest book, A Positive View of LGBTQ: Embracing Identity and Cultivating Well-Being (with Sharon Rostosky) was published by Rowman & Littlefield in 2012.  A Positive View of LGBTQ received the Distinguished Book Award for 2012 from Division 44 of the American Psychological Association.  Her current projects include an examination of the impact of legal relationship recognition on the relationships of same-sex couples the U.S.