WilDCats in D.C. Come Home Amid Pandemic With Help From UK Community
By Richard LeComte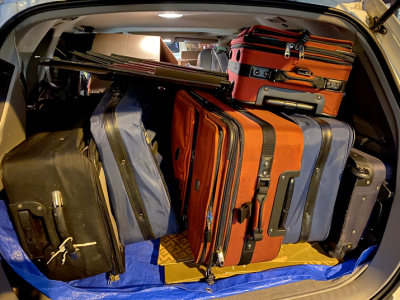 LEXINGTON, Ky. -- Thirteen University of Kentucky students were on Capitol Hill in Washington, D.C., as they pursued political science classes and internships with legislators this spring. Then, the pandemic hit.
"The 13 students were all living together in a row house rental for interns on Capitol Hill, which is super," said Tiffany Barnes, associate professor of political science in the College of Arts & Sciences, who runs the program. "But then we realized we needed to act when the pandemic broke out."
Over UK's spring break, a cadre of UK faculty teamed up to get the WilDCats at the Capitol program students out of D.C. and back home. The process of getting UK students home took some maneuvering – both the students themselves and their belongings needed to go home.
"With all the difficult decisions being made by government, we decided to shut down the program in mid-March," Barnes said. "It coincided with UK's spring break, so a few students had left already, but some were still in D.C. We decided it was the right thing to bring them back."
"UK staff members bought plane tickets  (with UK funds) out of Reagan National to fly students back to Lexington and their hometowns," Barnes said.
The program's steering committee determined which students would need to return to dorms at UK or off-campus housing and which could fly directly home.
"Some students lived with parents or grandparents who might be in high-risk categories for the virus, so it was better if the students went elsewhere – a few petitioned to stay on campus, and UK accommodated them with lodging and meal plans," Barnes said.
One student said she appreciated the UK staff members' aid in getting them out.
"UK has done a fantastic job accommodating us," said Faith Turner, a rising senior from Maysville majoring in Communication and Political Science. "They arranged flights for us to return home and checked in with us periodically."
Several students arrived in D.C. for the program in January, unpacked their belongings and sent their bags back with family members. The problem now was finding containers and transport to bring everything home. That's where D.C.'s community network came in.
"The D.C. program coordinator, Alison Griffith, put out a call to people in the area to donate suitcases and boxes to the students who needed them," Barnes said. "We were able to get the students packed, and we paid to ship the luggage home with them."
The WilDCats at the Capitol program offers students a living-learning experience during which they take two classes with an on-site faculty member; meet with key UK alumni involved in government, law, consulting, nonprofit, and the media; and pursue internships in the offices of lawmakers and, occasionally, other organizations off Capitol Hill.
"Just before the pandemic we had a fantastic alumni networking event with our students and the D.C. alumni network," Barnes said.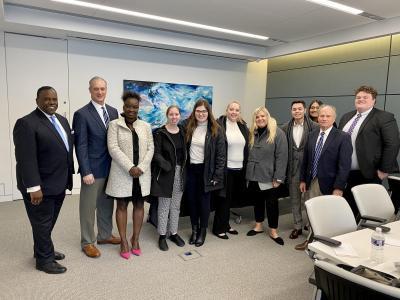 Once the students left D.C., Barnes and her colleagues continued the program in online classes and meetings, including Zoom conferences with speakers. For example, students recently met with Ashley Westerman, producer of NPR's "Morning Edition," and David Wickstrom, program officer for the Administration for Community Living/Administration on Disabilities at the U.S. Department of Health and Human Services.
"Wickstrom highlighted the importance of following your passion in whatever you do, discussed differences in working in the private, nonprofit and federal government sectors, and offered insightful reflection into how his office is responding to COVID-19 and the urgent needs of vulnerable communities in our nation's population," Griffith said.
Overall, the WilDCats at the Capitol proved rewarding inside and outside the Beltway.
"The WilDCats at the Capitol program was life-changing to say the very least," Turner said. "Walking through the halls of our Capitol each day was truly breath taking, and I am so thankful to have had the opportunity to participate."