The Numbers Behind the Drug Wars: A&S Professor Horace Bartilow Draws on Childhood Memories in Jamaica to Examine U.S. Policy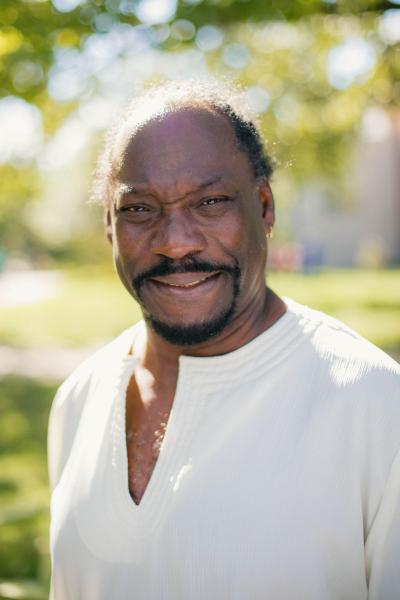 LEXINGTON, Ky. -- When Horace Bartilow was growing up in Jamaica in the 1970s, he'd watch helicopters carrying herbicide fly overhead. They were headed for the marijuana crops that farmers were growing in the center of the island --— one facet of the U.S. global war on drugs.  
Now, many years later, Bartilow is researching the politics and economics behind the drug wars as a professor of political science in the University of Kentucky's College of Arts & Sciences. His latest book, "Drug War Pathologies: Embedded Corporatism and U.S. Drug Enforcement in the Americas," finds the corporatist forces that sent those helicopters in the sky and perpetuate the drug war, both inside and outside the United States.  
"The drug war has been quite a big success for the American companies that continue to profit off promoting drug enforcement, not only globally but also domestically," said Bartilow, who came to the University of Kentucky in 1995. "Because the same companies that support global drug enforcement by the way, are the same ones that also support domestic drug enforcement, where they use the drug war as a dragnet in underserved communities for the prison industrial complex. They then use prisons as a source for cheap labor. It's very hard to think that this is coincidental." 
Bartilow, who chairs the Political Science Department's Diversity and Inclusion Committee, uses political economy – a topic he teaches at UK – to analyze how corporations help create anti-drug policies in Jamaica, Mexico, Colombia and central Asia.  
Among the operations he examines is the anti-drug Plan Colombia, which received some $860 million in funding in 2000. Persistent efforts in Congress to cut the budget were blocked, and Bartilow cites U.N. reports that ascribe human-rights abuses to the Colombian military carrying out the plan. Another example Bartilow draws on is the Merida Initiative for Mexico, which increased anti-drug cartel operations starting in 2007. 
"Lobbyists were very instrumental in establishing these programs," he said. "The corporations that are involved in this lobbying run the gamut. You look in the index of my book, and they range from military arms contractor to oil companies, all the way to drug manufacturers like Pfizer." 
His research suggests that large corporations reap benefits from continuing the drug wars, including the defense of their assets and the opportunity to wield influence on foreign governments. Occidental Petroleum, for example, spend $8.6 million from 1996 to 2000 lobbying Congress to increase military aid to Colombia to fight the drug war and thus protect the firm's oil interests there. 
"Oil companies see drug war and drug enforcement as a mechanism to also protect their oil installations and their fixed assets," he said. "Manufacturing companies see value in a drug war because the drug war, in many instances, when the United States initiates a drug-enforcement agreement with a foreign government, it also is accompanied by a free trade and free investment agreement, which benefits corporations." 
He even ties the drug wars to mass incarceration in the United States. The UNICOR program leases out federal inmates to work in manufacturing, including the defense industry, which benefits from funding the drug war. Domestically, the drug war helps to feed the prison population by enforcing narcotics laws.  
"Arms contractors subcontract out the work to prisoners in UNICOR," he said. "Prisoners work on the electronic components and the electronic guidance systems of Pershing missiles. Then the government does drug sweeps of minority neighborhoods and keeps up the prison population." 
And recent efforts to decriminalize marijuana also have a capitalist, corporate component. One of the leading pro-marijuana advocates, Peter Lewis, was the chair of Progressive Insurance Co. 
 "Lewis funded the think tanks that do research and have forums and conferences about marijuana legalization," Bartilow said. 'They were trying to change the discourse about marijuana. He funded the marijuana legalization initiatives in California and Colorado and all these places." 
 At UK, Bartilow sits on the University's Education Policy Committee and  is a member of ithe Diversity Course Requirement subcommittee, which won University approval for undergraduate courses whose content places emphasis of diversity, inclusion and equity. He also is the chair of the political science department's Diversity, Equity and Inclusion Committee. 
"In this committee I have provided leadership in drafting the department's Diversity, Equity and Inclusion Plan," he said. "Also as the chair of this committee, I developed , for the first time, a speaker series on 'Race in International Relations.' This university-wide speaker series has gone beyond the UK community and has attracted the participation of students and faculty from other institutions such as University of Pennsylvania, Johns Hopkins University, American University, University of Birmingham, UK, Binghamton University, Penn State University, University of Delaware, John Jay College of the City University of New York and the University of the West Indies, Mona." 
As he was growing up in Jamaica, Bartilow found that his mother, the principal at an elementary school, was a great influence on him: When she earned a Master's in Public Administration, he read her textbooks and gained an appetite for politics and economics.  
 "I found all of that interesting, to the point where she told me, 'You know this stuff as well as I do now,' and then I said OK, maybe I'll become an economist." 
After high school, Bartilow studied at the University of the West Indies and came to the United States on a soccer scholarship to a community college in New York State. He went on to earn a bachelor's, master's and doctorate at the University at Albany, part of the State University of New York. Among the chief influences on his scholarship are Karl Marx's analysis of capitalism and the political researcher Cedric Robinson, who taught at the University of California-Santa Barbara. 
"He developed this notion of racial capitalism," Bartilow said. "He wrote that capitalism itself emerged out of the context of race. He was the first one to make that connection, so he has been a big influence on me." 
 Bartilow lives in Lexington; his wife, Dale Joseph, is from Barbados, and they have a daughter. A few summers ago, his son from a previous marriage helped him code data for his book. When the pandemic ends, he'd like to go back to traveling to Barbados and New York City, but otherwise he seems strongly focused on his teaching and research.  
 "My daughter tells me that all the time – she says I'm boring," he said. "I don't do any fun things."