UK Launches Alum to a Key White House Position: Anthony Jones, B.A. Political Science 2000
His father's terrible workplace injury started Anthony Jones on a path that led him to UK, the Truman Scholarship, the U.S. Department of Labor and now to the drug policy arm of the the White House. Read how Jones got the boost he needed from UK's Political Science Department.
By Julie Wrinn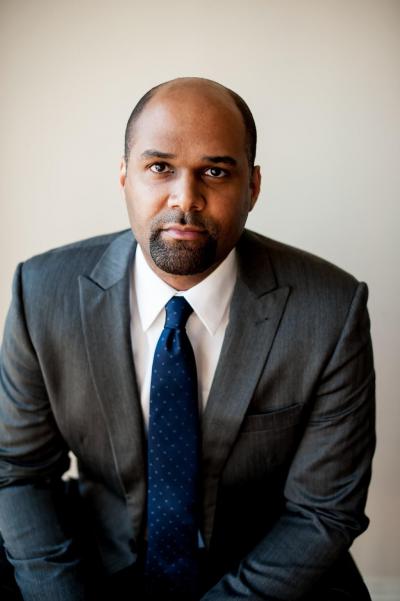 When Anthony Jones enrolled at the University of Kentucky at 18, he was already on a mission: He wanted to become a labor lawyer and help people who experienced workplace injustices, because his father had lost a hand in a workplace incident at a manufacturing plant in Paducah.
"I wouldn't call it an accident because it was a dangerous condition that his employer knew about but failed to fix," Jones said. "As a result, my dad's hand was completely severed at the wrist. Seeing what my dad went through made me want to go to law school so I could be a lawyer and help people like my dad who were hurt due to workplace injuries."
Jones was offered a full William C. Parker Scholarship. Though he'd had offers from several other colleges, his parents encouraged him to attend UK because of its excellent reputation and because it gave him the opportunity to graduate with minimal debt. Choosing a major was also easy.
"I knew right away that I wanted to major in political science," he said. "Having a knowledge of how government works and how laws are made I thought would be a good background to prepare for being a lawyer."
In the UK Political Science Department, Jones found not one but two professors who enriched his academic experience.
"There were two political science professors whom I love dearly: Ernest Yanarella and Penny Miller," he said. "Both of them were great mentors to me. They encouraged me, they challenged me, and they were really influential because I think they believed in me when sometimes I didn't believe in myself. Yanarella and Miller's encouragement and support was really instrumental to my success at UK and thereafter. They both encouraged me to apply for a Truman Scholarship, and without their encouragement I probably would not have applied."
Jones also made the most of opportunities outside of the classroom. He worked at the Martin Luther King Jr. Cultural Center all four years, under its legendary former director Chester Grundy, devising programming for students including guest speakers, concerts, and plays. In his sophomore year, Jones was elected to the UK Student Government Association as senator for the College of Arts & Sciences. He worked with then-dean Howard Grotch on initiatives to bring more African American faculty to UK. Jones was also an officer in the Black Student Union.
The Truman Foundation was established by Congress in 1975 based on an idea by former president Harry S. Truman, who did not want a bricks and mortar monument but a living memorial that encouraged a life of service. The Truman Scholarship became the premier graduate fellowship in the United States for college juniors who are pursuing careers in public service. The honor is extremely competitive, with scholars selected from each state. In 1999, Jones was selected as a Truman Scholar from Kentucky.
Benefits of a Truman Scholarship include Summer Institute in Washington, D.C., where scholars from all over the country gather. The Truman Scholarship funded Jones' law degree and provided him with a national network of other recipients.
"Some of my fellow scholars have been tremendous assets in helping me get jobs and opportunities in the federal government," Jones said. "Being part of a network like that has been really valuable for my professional career."
After law school at the University of Illinois, Jones became an attorney for the U.S. Department of Labor. That position, which focused in large part on workplace safety and health, was the realization of his lifelong ambition, and he held it for 10 years. Jones was involved in drafting mine safety and health regulations, and that knowledge formed the foundation for his next position, when an opportunity arose for him to work in the White House.
"It was only supposed to be a short-term detail, and I was supposed to go back to the Department of Labor," he said. "When you practice federal law, there's the rule-making process. The Administrative Procedure Act applies to rule-making all across the federal government. So if you have a general knowledge of what the law requires for rule making, it doesn't matter if it's a labor and employment rule or a drug policy rule or a consumer financial protection rule.
"If you know rule making, it's applicable all across the federal government. I primarily went to the White House because they had a need for an attorney who could help them with rule making activities."
That short-term assignment turned into a permanent position, and after a recent promotion, Jones is now deputy general counsel at the White House Office of National Drug Control Policy (ONDCP), responsible for coordinating drug policy across the entire federal government.
"There are about 18 different federal agencies that play different roles in what's called the National Drug Control Strategy," he said.
Those agencies include the Coast Guard, which interdicts drugs arriving on the high seas; the State Department and Department of Defense, which work to eradicate cocaine plantations in places like Columbia, Bolivia and Peru; the Department of Health and Human Services' drug treatment efforts for people who are struggling with substance use disorder; and law enforcement agencies like the Department of Justice and Department of Homeland Security that target drug traffickers.
"Drug policy touches on so many different areas," Jones said. "As a White House agency, our job is to coordinate among all the different federal agencies to make sure that they're working in a concerted way to address the problems of drug misuse."
Jones provides legal advice to the so-called Drug Czar, who is by law the president's principal drug policy adviser.
"ONDCP is the president's spokesperson when it comes to drug issues," Jones said. "ONDCP is responsible, for example, for sponsoring anti-drug media campaigns. The 'Just Say No' campaign was conducted by our office. I provide legal advice on compliance with a whole host of laws and executive orders that relate to responsibilities for national drug control program agencies."
The epidemic of drug misuse nationwide has reached new heights since the pandemic, and it's a critical time for work in this area.
"Before Covid, the leading cause of unintentional death in America was drug overdoses, and Covid has made that situation worse," Jones said. "We're expecting the number of Americans who have died of a drug overdose for 2020 to be the highest number in history. It's a serious public health problem."
What has changed in the recent past is the composition of these drugs.
"The drug supply is completely tainted with synthetic opioids," Jones said. "It used to be that you had plant-based drugs: cocaine that was grown from cocoa leaves, or heroin that was produced from opium poppies. The plant-based drugs were less potent than the synthetic, laboratory-made drugs. And now the whole drug supply is just saturated with the synthetic kind, and that's leading to the high levels of drug overdoses."
Jones said that there is bipartisan agreement in Congress that drug addiction should be treated as public health problem, not as a criminal justice matter.
"The Biden Administration is making an effort to have more of a public health focus when it comes to dealing with drug abuse," Jones said.
Jones' advice for today's students is twofold:  "Pursue what you're passionate about. If you do, that will create a lot of opportunities for you. The things that you care deeply about, you'll give a lot more attention to, and you'll be more effective because you really care about the issue."
Second, Jones encourages students to take advantage of all the opportunities that UK has to offer.
"When I was a student, I had my first internship in Washington D.C. at the U.S. Department of Labor. I was able to get college credit for it."
He did not have the advantage that current students enjoy with the WilDCats in D.C. program, however, because Jones had to arrange for his own housing, whereas today's interns have housing provided by the university. Still, it was an extremely valuable experience for Jones.
"The summer that I interned at the Department of Labor, I made really good connections, which helped me to get a job later at the Department of Labor," he said.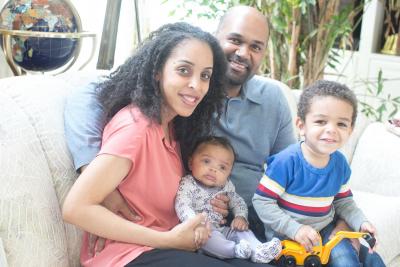 Another opportunity that Jones appreciated was study abroad. "It was just wonderful because UK has a foreign exchange program where you can go to a foreign university at no additional cost beyond what you already pay for tuition. I studied abroad at the University of Amsterdam in the Netherlands. I was there for a semester, and it was great, because I was able to live in a foreign country and experience living in a different culture. I was able to travel around Europe, and there were no out-of-pocket costs involved because my scholarship money paid for all of this."
Jones ended up writing a senior thesis for his political science major based upon a class he took in Amsterdam.
"It was on democracy in Central and Eastern Europe after the fall of Communism and what some of those countries were doing to become democratic, rule-of-law nations after being Communist dictatorships for so long," he said. "One of my professors in Amsterdam was an expert on that issue, so the class that I took really helped me get ideas for the undergraduate thesis at UK."
Jones is married to UK alumna Kellee James (B.A. Spanish 1998), who is founder and CEO of Mercaris, a company that provides market data and auctions for organic and non-GMO agriculture in the United States. Because of all of these experiences, Jones feels tremendous gratitude to the University of Kentucky.
"I love UK because they gave me an opportunity to get a great education there, I met my wife there, and I made some lifelong friends," he said. "Law school was three years of drudgery, but I actually had fun at UK. It was a wonderful experience that I will cherish throughout my lifetime."